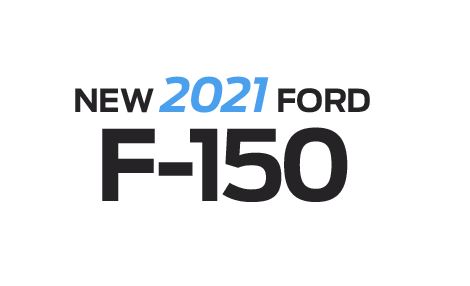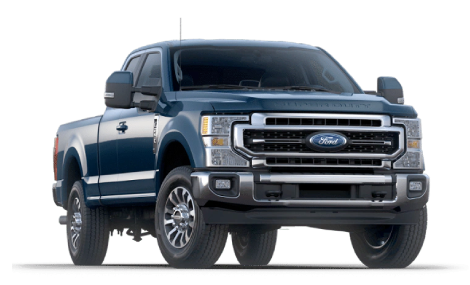 ©2022 Strong Automotive Merchandising. All Rights Reserved.
Discover the Ford F-150
Whether you'd call yourself a Ford superfan or not, you likely know that the Ford F-150 is one of the most iconic pickup trucks on the market. Not only does it receive high levels of praise year after year, but it also has highly competitive specs that stand out from its competitors and the classic reliability of the Ford name. If you're looking to add a full-size pickup to your driveway, the Ford F-150 is one of the best choices you can make.
Are you ready to see the difference the Ford F-150 can make in the way you tackle the world? We have several F-150 models in stock at Walt Massey Ford, and we can help you get to know this amazing pickup. Whether you prefer to shop online from the comfort of home or in-person at our dealership, you'll be able to explore all of our F-150 models – and their bargain prices – when you shop with us at our Columbia, MS dealership.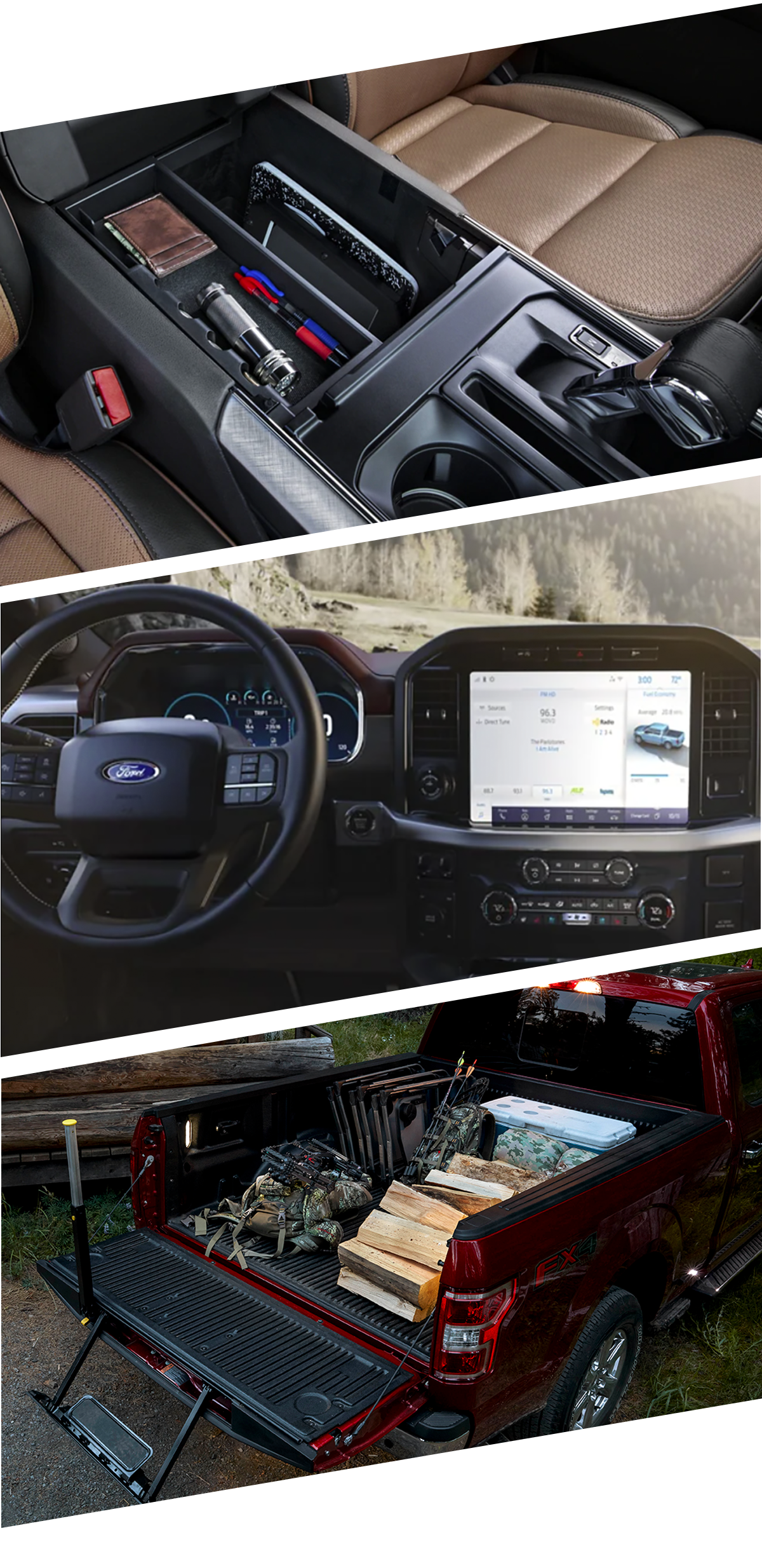 What's New in the 2021 Ford F-150?
The F-150 has seen several redesigns over the years, including this year for the 2021 model year. The new F-150 is packed with even more technology, capabilities, and luxurious amenities than ever before. Another change for this model year is the all-new hybrid powertrain that offers a more efficient F-150 than the world has ever seen. Plus, the hybrid engine is available in every trim level, meaning greener driving is never out of reach.
A big part of the 2021 redesign focused on the F-150's exterior, which is a fully-boxed high-strength steel frame that gives the 2021 F-150 a rugged, handsome look. The F-150 wears military-grade aluminum to complete its look and add to the truck's ruggedness.
There are six trim levels available for the 2021 model year:
XL
XLT
Lariat
King Ranch
Platinum
Limited
Even the base XL trim is well-equipped with plenty of features, amenities, and capabilities – and you'll only see more of all of this as you scale the trim ladder. Through the trims you'll find things like leather upholstery, two-tone upholstery, soil-resistant materials, a mobile workstation, a standard 8-inch touchscreen with the SYNC4 software, and so much more. One look inside the 2021 F-150's interior is sure to convince you that this truck is just as beautiful as it is capable.
A Brief History of the Ford F-150
The Ford F-150, and the entire Ford F-Series, as we know it began in 1950 when the F-Series debuted to the American market with the F-1, F-2, and F-3. These trucks were a half-ton, three-quarters ton, and heavy-duty respectively and were designed to tackle any job you could think of. After several successful years of sales, Ford took the needs of drivers into consideration when they released an even more versatile truck – the Ford F-150. The F-150 was an instant hit, and Ford has continued to be immensely popular in its segment, selling tens of thousands of units a year to satisfied drivers.
Why Buy From Walt Massey Ford?
When you're shopping with us, you'll experience our top-notch customer service that we're known for all over Columbia, MS and beyond. Our outstanding team members will help you explore the various configurations and trims of the Ford F-150 to help you find just the right one for you. Don't forget to ask about all of our extra savings opportunities, too. We're excited to help you save more on your new Ford car, truck, or SUV at Walt Massey Ford. We proudly serve drivers throughout the greater Columbia, MS area, including Brookhaven, Hattiesburg, Collins, and beyond.
When you're ready to see the Ford F-150 in action, c ome see it for yourself here at Walt Massey Ford in Columbia, MS. You can take it out for a test drive and see all of its incredible features up close.