Personalize Your Ford Truck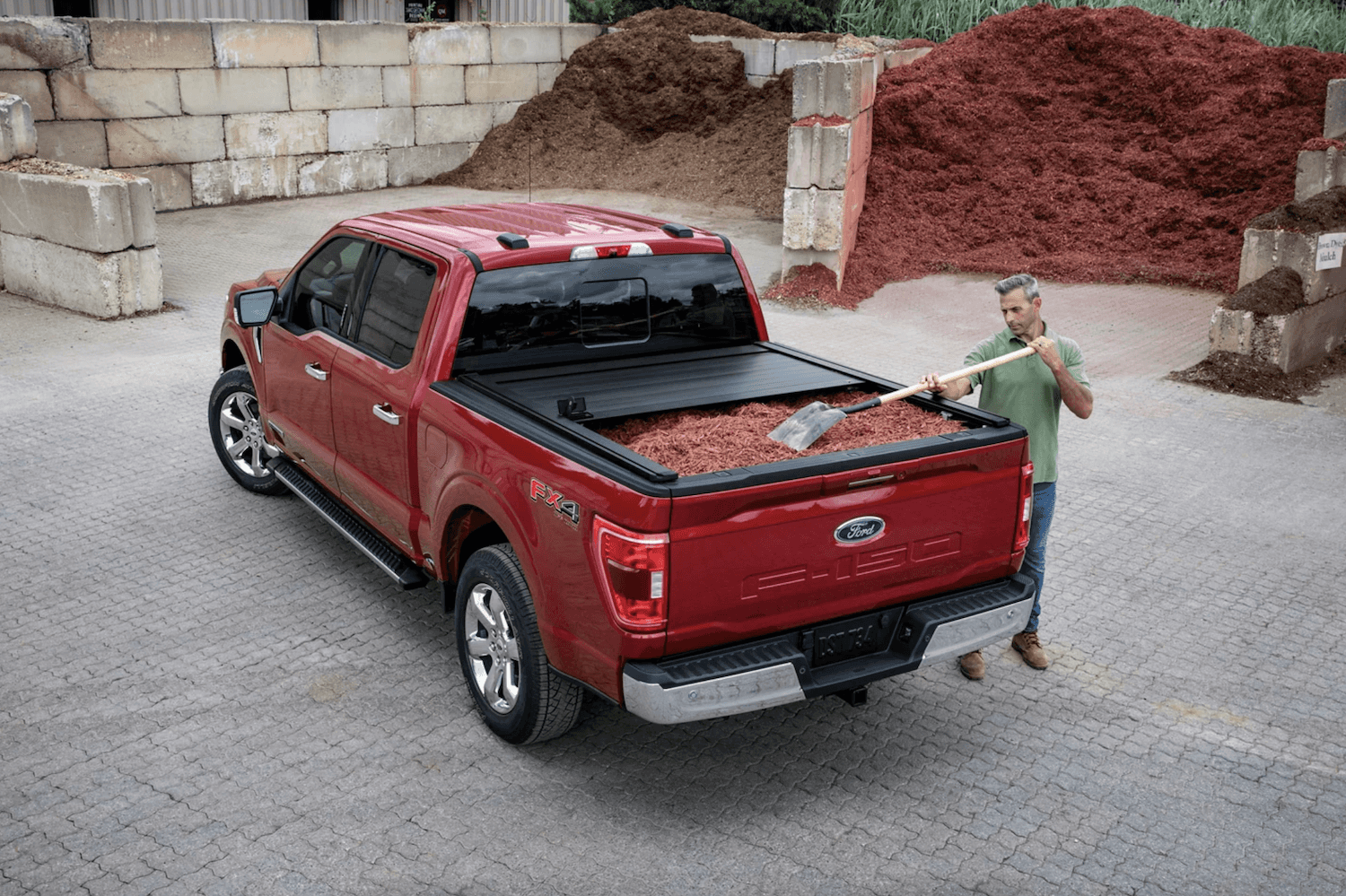 You've bought the Ford truck, but now what? Fortunately for you, there are a variety of ways for you to further spruce up your ride and make it the talk of the town. Ford makes that process much easier, thanks to its online aftermarket store and our Ford Parts Center both of which offer a plethora of accessories for all Ford makes and models.
Whether you are on the market for an exhaust system, air intake, covers, liners, wheels, and tires, you will find what you are looking for at the Ford aftermarket store. If you have bought a truck for the first time and are unsure of what to buy, here are several aftermarket parts that will further enhance your already rugged and versatile Ford.
Top Truck Accessories
Air Intakes – These are what allow your vehicle to move. Having a proper air intake will drastically improve the performance of your truck. A cold air intake is highly recommended as cool air helps keep your engine in the optimal heat zone. Also, keep an eye out for air filters as they help get maximum airflow into your engine.
Step Bars – These simply help you get into and out of your truck. This is typically the first purchase that a new truck owner will make. Step bars come in several styles, including the traditional oval step to powered running boards. Each has their own use and aesthetic.
Tonneau Covers – A truck bed cover is vital to protecting the truck bed and the gear and equipment that you haul around. It also gives your truck a sleek look and even slightly improves your fuel economy. There are several truck beds on the market, including a soft roll-up cover, a hard folding cover, even a hard retractable cover. Choose a cover that suits how you use your truck bed and how it ties in with the aesthetic of your truck.
Floor Liners – Most floor liners are custom fit to your vehicle. They fit the contours of your truck and protect your interior carpet from dirt, gunk, and sludge. In laymen's terms, it keeps the wear and tears to a minimum.
Bed Liners – Bed liners are vital to mitigating the damage to your truck's bed. A good bed liner will minimize damage to the bed that occurs with use and weather. Find a bed liner that looks good with your truck, provides the best protection, and has the best grip and feel.